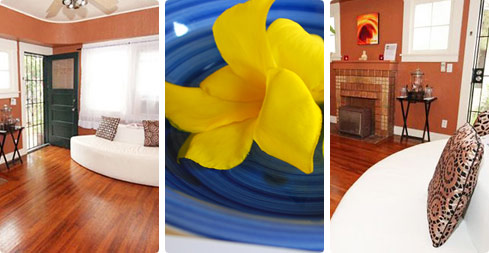 ACPUNCTURE TESTIMONIALS + RESOURCES
When I first saw Christian, my back was out and I was in a lot of pain. After one treatment, I felt much better, and after a couple more, the pain was completely gone. Now I see Christian for everything from pain to digestive problems that come up periodically.


– Chris G
Christian is a superb acupuncturist—mature and very knowledgeable. He is holistic in his personable approach to clients.


– Patricia Glidden, MS, RN, Family Nurse Practitioner-Board Certified
Christian Cristiano is the most amazing practitioner! After nine months of physical therapy, I had seen little change with my painful condition of severe tendonitis. After just a few treatments with Christian, I felt a tremendous change and my pain decreased significantly. His services have now brought me back to my pre-tendonitis state—healing that was integral to my career as a writer. His diagnosis was quick and accurate, and the treatments were healing, as well as indulgent. I highly recommend his services—my favorite is Fusion!


– Chaton Anderson
I have been seeing Christian more than four years. A 49-year-old flight attendant, I swim every day and work out vigorously; there is no way I could continue my regimen without Christian's work! He is professional, intuitive and resourceful. If you are thinking about seeking Acupuncture, Christian is the man to see. I recommend him to everyone who asks me how I stay so healthy. He never lets me down.


– Bill Holcomb
I went to see Christian for Acupuncture more out curiosity about the art and what it might do for a little stress relief. My back was tense from sitting at the computer all day so I thought I would give Acupuncture a try. At first, I was very apprehensive but Christian explained each action and made sure I was at ease and very comfortable. The stress in my back just melted away. I'll be back for more treatments for sure.


– Phil Winter
I came to see Christian two years ago with two issues, one was regarding my menstrual cycle, and the other was an unusual amount of hair loss. I was under a great deal of stress and had been spotting between periods, sometimes for the entire month. Christian prescribed an herbal formula and began Acupuncture treatments on me. After a short period of time, my cycle returned to normal and I began seeing less hair fallout and new growth was clearly visible! His treatments also decreased my stress level. Thanks, Christian!


– Maria Restrepo
Working in a high stress environment, acupuncture has helped me to decrease my stress levels, making me feel calm and well rested. I would not feel comfortable going to see anyone else now that I've been going to see Christian. His knowledge, experience, and professionalism is endless.


– David Newson
I had the worst pain in my knees due to a rigorous military training program. After two short sessions, I was back on my feet to train another day.


– Phil W.
I, like most people, accumulated all my stress in my shoulders. I did just three acupuncture treatments in two weeks and I no longer have any pain in my lower back and shoulders!


– Erin B.
RESOURCES
 Feng Shui Consulting by Amanda Collins
Consultation on Feng Shui for Residential, Business and even Weddings. Amanda Collins is an internationally recognized Feng Shui consultant, speaker, and instructor as well as the owner and founder of Feel Serene, her consulting practice, and Feng Shui Fusion Inc. which supplies feng shui products around the world. www.sdfengshui.com
 Accreditation Commission for Acupuncture and Oriental Medicine (ACAOM)
ACAOM is the national accrediting agency recognized by the U.S. Department of Education to accredit Masters level programs in the Acupuncture and Oriental medicine profession. As an independent body, ACAOM accredits first professional Masters degree and professional Masters level certificate and diploma programs in Acupuncture. Additionally, ACAOM accredits first professional Masters degree and professional Masters level certificate and diploma programs in Oriental medicine, with a concentration in both Acupuncture and herbal therapies. www.acaom.org
 Acupuncture.com
An online "Gateway to Chinese Medicine, Health and Wellness." Some sections are devoted to practitioners, and others are geared towards the general public. www.acupuncture.com
 Acupuncture Today
Acupuncture trade journal with state and regional news, general information about Acupuncture, links to Acupuncture resources in different states and other useful information. www.acupuncturetoday.com
 American Association of Oriental Medicine
The American Association of Acupuncture and Oriental Medicine (AAAOM) was formed in 1981 to be the unifying force for American Acupuncturists who are committed to high ethical and educational standards, and a well regulated profession to ensure the safety of the public. www.aaaomonline.org

 California Acupuncture Board
Find out what Acupuncture is and check out your practitioner's licensure status. www.acupuncture.ca.gov
 Four Paws Acupuncture
Acupuncture isn't just for humans! Acupuncture is a time-tested, clinically effective holistic solution to the stresses and health problems of your pets in our modern times. www.fourpawsacupuncture.com
 chinese-herbs.org
A reference guide for popular Chinese herbs and other herbal supplements known to build and strengthen the body. www.chinese-herbs.org
 Medscape
An online journal focusing on western medicine. Provides articles on diseases, syndromes and drug therapy. www.medscape.com
 National Center For Complimentary And Alternative Medicine
This particular branch of the National Institutes of Health focuses on all forms of Complementary and Alternative Medicine. The particular page linked here gives information about Acupuncture. http://nccam.nih.gov/health/acupuncture/ http://nccam.nih.gov/health/massage/